Sweet Corn Chicken Soup Recipe
Sweet Corn Chicken Soup Recipe. There's no solace food better than a bowl of hot soup with pieces of chicken. Here is a basic yet incredibly heavenly soup formula, which you can plan at home without investing a lot of amounts of energy. The best thing about setting up this soup at home is that you can add fixings and flavors according to your sense of taste inclination.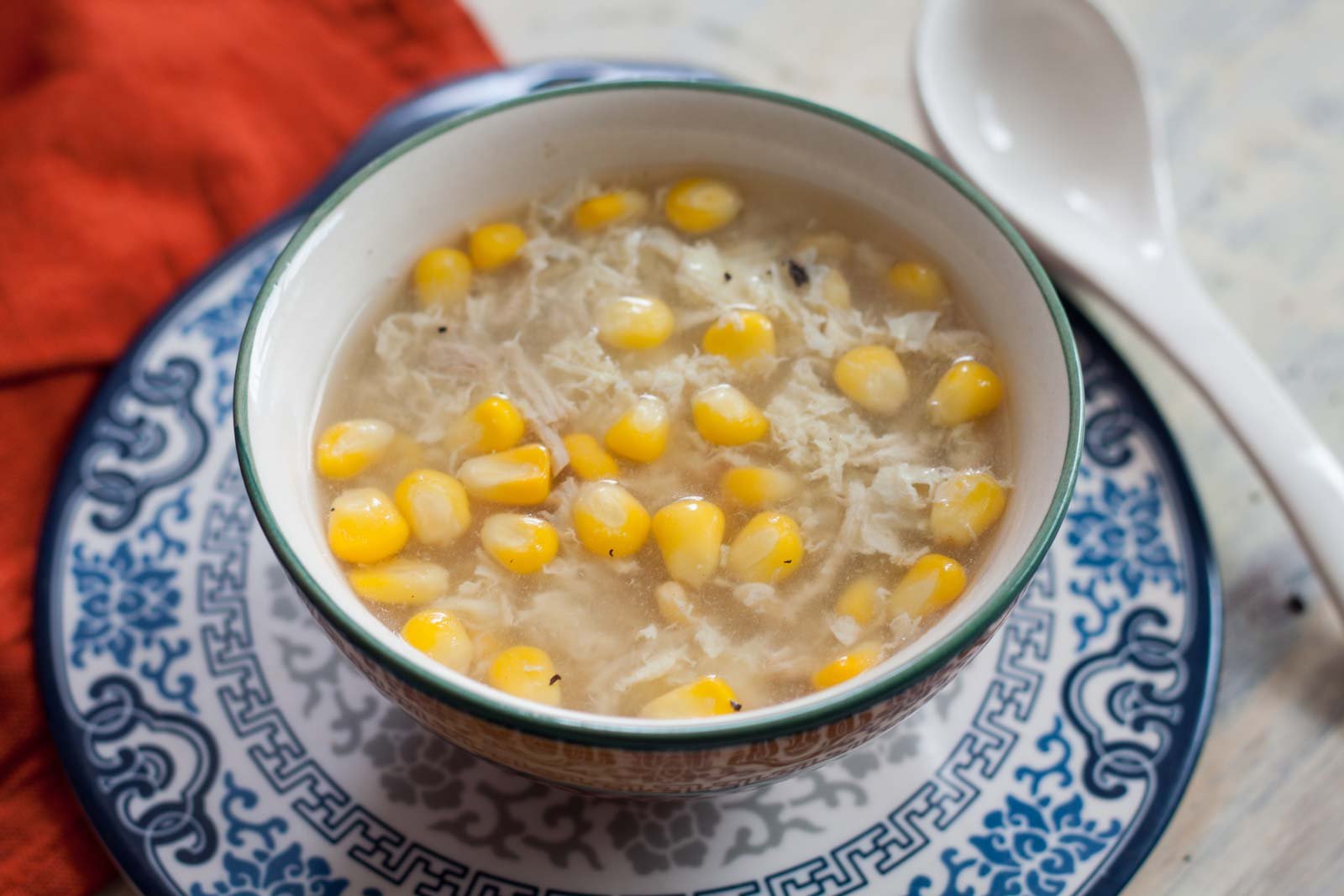 Additionally, to make it bit zesty you can add some sweet stew sauce to complement the flavor of remainder of this delicacy. Sweet Corn Chicken Soup is a flavourful and scrumptious Chinese soup made with destroyed chicken, sweet corn parts and eggs. Stacked with vegetables, this hors d'oeuvre formula makes for an ideal canapé for social affairs and local gatherings.
Sweet Corn Chicken Soup Recipe
Elements for making Sweet Corn Chicken Soup Recipe
350 gm destroyed chicken
800 ml water
salt as required
1/4 cup corn flour
500 gm frozen sweet corn
900 ml chicken stock
2 tablespoon cut red peppers
4 beaten egg
2 tablespoon new cream
4 powdered white peppercorns
For Garnishing
1 modest bunch slashed coriander leaves
1 small bunch hacked spring onions
Instructions to make Sweet Corn Chicken Soup Recipe
Stage 1 Boil the corn
Heat up the corn and channel the abundance water. Then, at that point, take a bowl and blend cream and sweet corn. Keep to the side until required.
Stage 2 Mix cornflour and water
Take another bowl and blend the corn flour with 1/3 cup of water and mix well.
Stage 3 Prepare the chicken stock
Heat a huge dish over medium fire. Pour the water and chicken and set up the stock. Heat to the point of boiling and lessen fire to low.
Stage 4 Add the destroyed chicken
Add the destroyed chicken and stew for a couple of moments. Eliminate any froth that ascents to the surface.
Stage 5 Add rest of the fixings and permit it to cook
Add the sweet corn, pepper powder, salt and the corn flour blend. Mix well and add the beaten eggs. Mix tenderly and stew briefly.
Stage 6 Garnish and serve hot!
Switch off the fire. Fill individual soup bowls. Embellish with spring onions and coriander leaves. Serve without a moment's delay.
Article you might like