An ideal organic product salad for summer
An ideal organic product salad for summer. An ideal organic product salad can fill your heart with joy and imagine a scenario in which it likewise has every one of the sound fixings. This late spring utilize your indoor stay by making a few nutritious choices of natural product hors d'oeuvres at home.
Sujeet Singh, Executive Chef at Radisson Noida situated in Sector 55, gives a few sound choices one can attempt at home.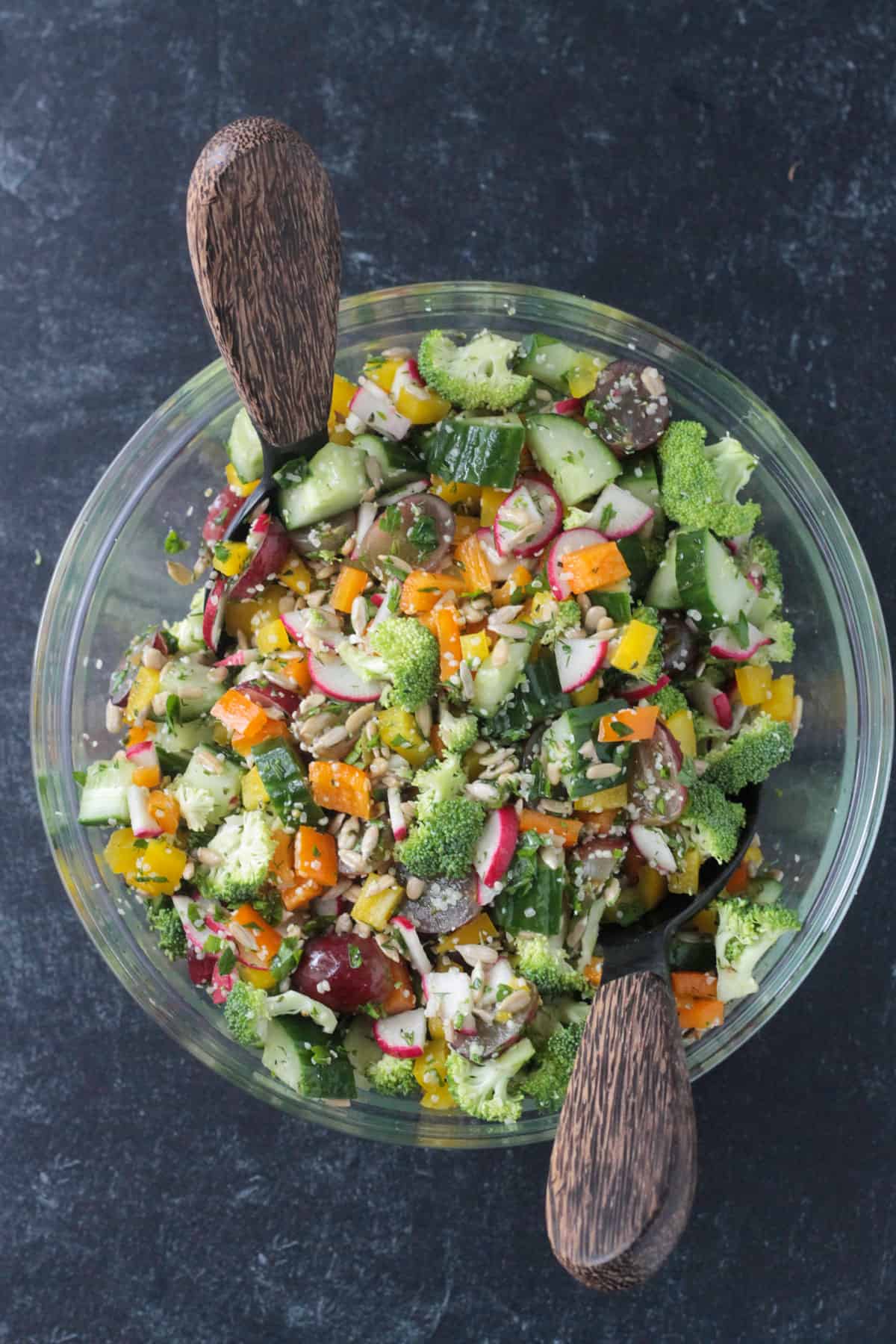 Barbecued Watermelon and Feta Salad
Fixings: 1 pound watermelon; 2 tablespoons additional virgin olive oil; 3 tablespoons balsamic vinegar; 2 cups arugula; 1 teaspoon fit salt; 1/4 cup disintegrated goat cheddar; Cracked dark pepper, to taste
Strategy: Preheat barbecue to medium-high. Cut watermelon into 2-inch by 3-inch segments. Brush watermelon with olive oil and barbecue on one side until marks show up. Pivot once at a 45-degree point to make jewel barbecue marks. Set aside
In a little pot, diminish vinegar by half over low intensity and hold
Place arugula in a little blending bowl and season in with a portion of the salt and staying olive oil
Gather salad by putting a portion of the arugula on a plate. Top with barbecued melon cut and a portion of the goat cheddar. Rehash making two layers. Shower decreased vinegar on top. Season with staying salt and pepper.
An ideal organic product salad for summer
Grapes and Mango Spinach Salad
Fixings: For the dressing: 2 teaspoons additional virgin olive oil; 2 teaspoons new pressed lime juice; Salt, to taste; Crushed red pepper drops, to taste
For the serving of mixed greens: 3-4 cups child spinach; 10 grapes, cut; 1/2 cup cubed mango; 1/4 cup cleaved red onion; 2 tablespoons pumpkin seeds; 3 tablespoons hemp seeds
Strategy: In a little bowl, whisk together oil and lime juice. Season to taste and save
In a medium bowl, join salad fixings, top with dressing and prepare
Ashish Srivastava, Executive Chef, Regenta LP Vilas, Dehradun also has a few recipes to share
Mango Summer Salad With Cheese
Fixings: 500gm ready mango; 10gm mint leaves; 50gm blended lettuce; 50gm onion; 50gm cherry tomato; 10ml lemon juice ; 5gm cleaved mint; 200ml olive oil; 30gm feta cheddar; 5gm salt; 6gm dark pepper; 10ml honey; 10gm sunflower seed
Technique: Cut mango in 3D squares and add onions and tomato. Add a few slashed mint passes on to the plate of mixed greens.
Pour a couple of drops of olive oil and honey. Throw along with salt and pepper.
Organize salad in a plate with blend lettuce and pour remaining dressing on top of it. Decorate it with a couple of branches of mint leaves, feta cheddar and sunflower seed.
Article you might like