Makai Aloo Pakora Recipe
Makai Aloo Pakora Recipe. North-Indian cooking is stacked with different pakora plans yet one such assortment that is a genuine victor is Makai Aloo Pakora. This straightforward formula is stacked with decency of potato, corn, wholewheat flour, bean stew sauce and onions. Match this squander formula with any plunge or sauce of your decision and relish the delightfu kinds of the dish.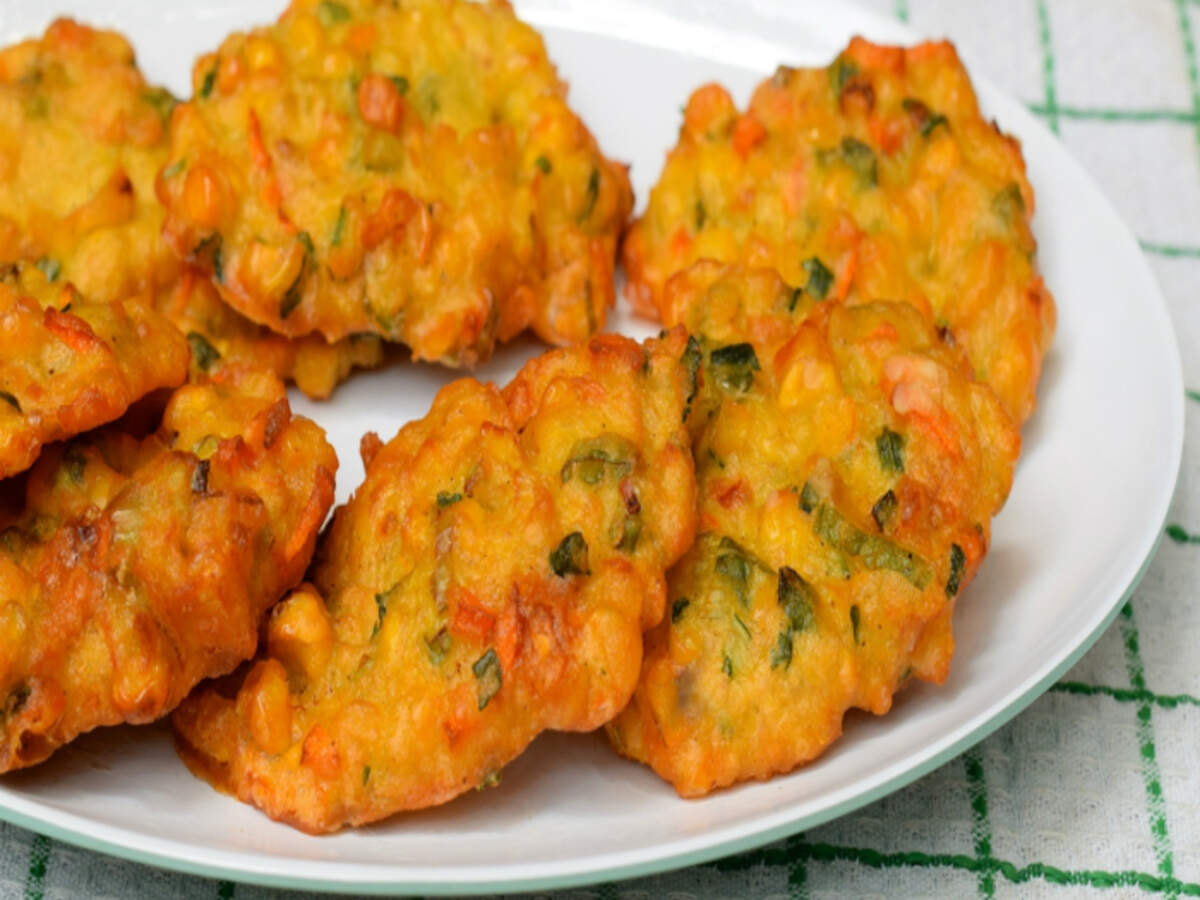 Serve this pakora formula with masala chai and amuse your taste buds with its luscious flavors. So crunch onto these fresh pakora and adventure into a universe of epic flavors.
Elements for making Makai Aloo Pakora Recipe
2 cup potato
1 cup refined oil
1/2 teaspoon salt
1/2 cup wholemeal flour
1 cup frozen sweet corn
6 tablespoon red bean stew sauce
1 cup onion
1 cup water
Makai Aloo Pakora Recipe
Step by step instructions to make Makai Aloo Pakora Recipe
Stage 1
Wash and clean the potatoes and onion. Next strip the potatoes and mesh them alongside onions. Keep the ground potatoes and onions to the side until required once more. Put the frozen sweet corn under running water and permit them to thaw out. Add them in a skillet with enough water and bubble them. When they get delicate, channel the water and keep them to the side.
Stage 2
Eliminate the juices from the ground potato and onions by pressing them in a sifter. Add them in a profound lined blending bowl followed by sweet corn, wholemeal flour, red stew sauce and salt. Blend well.
Stage 3
Put a profound lined container on medium fire and intensity refined oil in it. Move spoonful of the pre-arranged hitter in the skillet and profound fry them until you get a firm surface and earthy colored tone. Rehash until you finish your hitter.
Stage 4
Move the arranged pakora on a tissue paper to eliminate abundance oil and serve it hot with any plunge if your decision.
Article you might like